Due to some unfortunate circumstances I need to find homes for my babies.  I am hoping this will be a good opportunity for those who have always wanted a reborn baby but could not afford one.  All prices are negotiable.  I do not have any of the COA for these dolls (at least I cannot find where I put them).
The first doll is 'Hattie' that I created a few years ago for a contest hosted here.  She was my first truly completed doll.  I am asking $200 + S&H.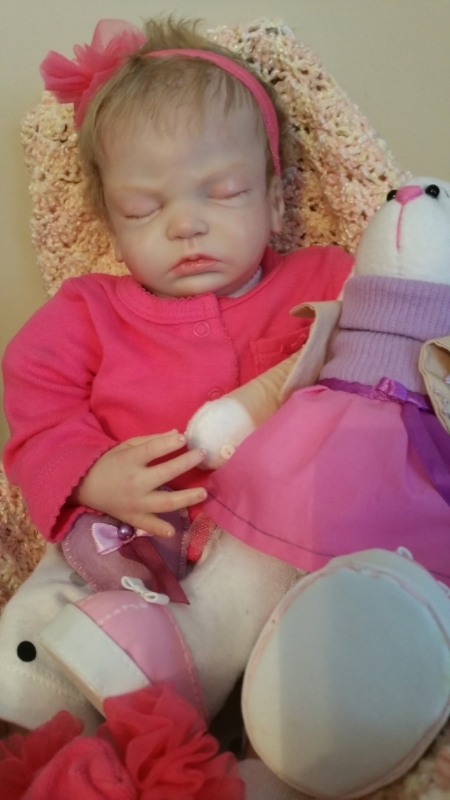 This doll was purchased by me at the doll show in Durham, NC in 2013.  I am asking $200 + S&H.
A couple of years ago I decided to not continue creating dolls.  So I had done a trade with a wonderful artist where I gave her all of my "stock" and she created this doll for me.  I cannot remember the artist who did this for me but I know she is from TN, so if she sees this post, hopefully she can remind me.  I am asking $250 + S&H.