My sister in law was telling me how a police officer smashed into a car at the mall the other day. They thought they were saving an infant
in this horrible heat.  I think she said that there was only a foot/leg showing from under a blanket.  Some one had called them to come right away.  The officer started
performing CPR  (must have been a really beautiful reborn... eek)..  These people were really scared for what they thought was a baby that could
have been dying.
Anyways, most of us experienced with reborns have heard similar things for years now, and we know not to do that.   Just posting this for those that are brand new
to the reborn world and these realistic baby dolls...
If for some reason you have to leave your reborn in your car.. just print this sign out a couple of times (you can just tacky glue it to some poster board so that it wont curl up and leave one in the back window and one right on top of your reborns blanket.  That way you will never have to deal with a broken window, and a damaged reborn if they really do start thumping on it!
Hugs,
Jenny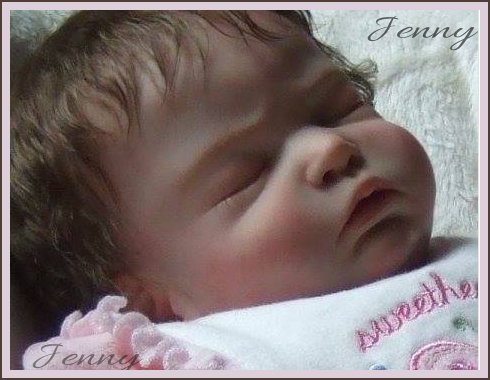 "It's nice to be important, but it's more important to be nice" (words of wisdom from my Dad) :P