janny3 wrote:

hi jenny
i have been reborning for 10 years but its been on and off and more on in the past few years, since i started doing it for a living

cant wait to learn how to find my way about
Please don't hesitate to ask any/all questions you might have - there are bunches of experienced ladies here on R.E.A.L. to help you out!!
Here is a link to Lara's (founder of this forum) store.
http://realreborn.storenvy.com/collections/237661-ebooks
Lots of wonderful resources there!  I took my very first class from Lara and I was on
to my addiction!
Here is a link to our Artist of the Month Contest that just ended - might be fun for you see some of our members reborns!
http://www.realreborn.com/t23474-september-aotm-2016-winner-bearysweethearts-nursery
Here are some other links I found that may/maynot be helpful for you!
http://www.realreborn.com/t23298-new-members-please-read-this-post
http://www.realreborn.com/t9245-using-r-e-a-l-s-photo-hosting-function?highlight=photo+hosting
http://www.realreborn.com/t8724-navigating-the-forum-useful-tips?highlight=navigating
Responses are not always fast, but almost ALWAYS within 24 hours!
Hugs,
Jenny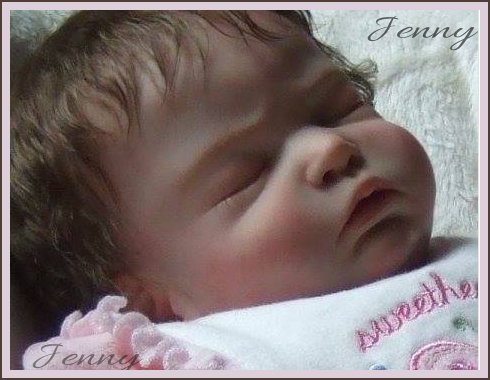 "It's nice to be important, but it's more important to be nice" (words of wisdom from my Dad) :P