Cassie!!
Yesterday I was in the depths of my craft room trying to organize the mess after the birth of the swap baby I'm sending ... when my husband comes to the door and says "You'd better get the camera and come here ... you have a box to open!" I had to smile that he's aware enough to know what the routine is now. So without further ado, the pictures.
And here we go! The box.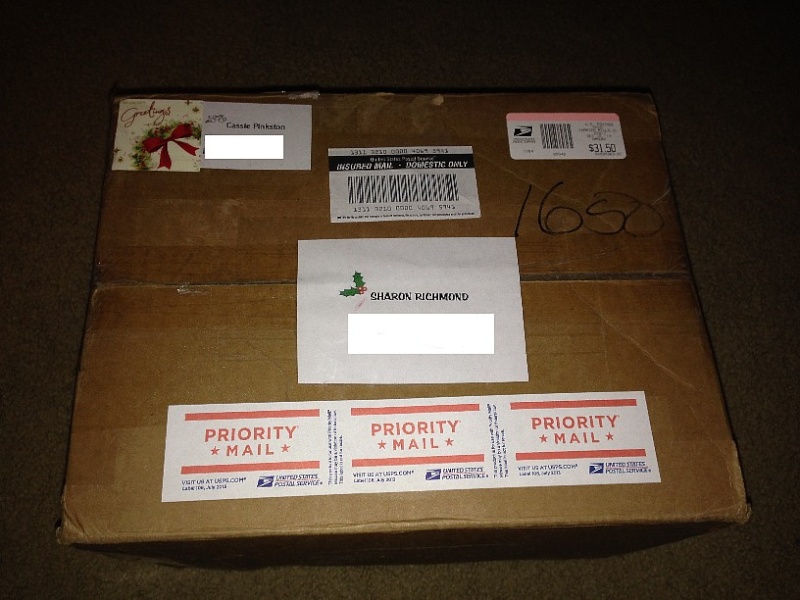 What a clever way to pack the baby! I have a "thing" about tote bags ... just ask my daughters. lol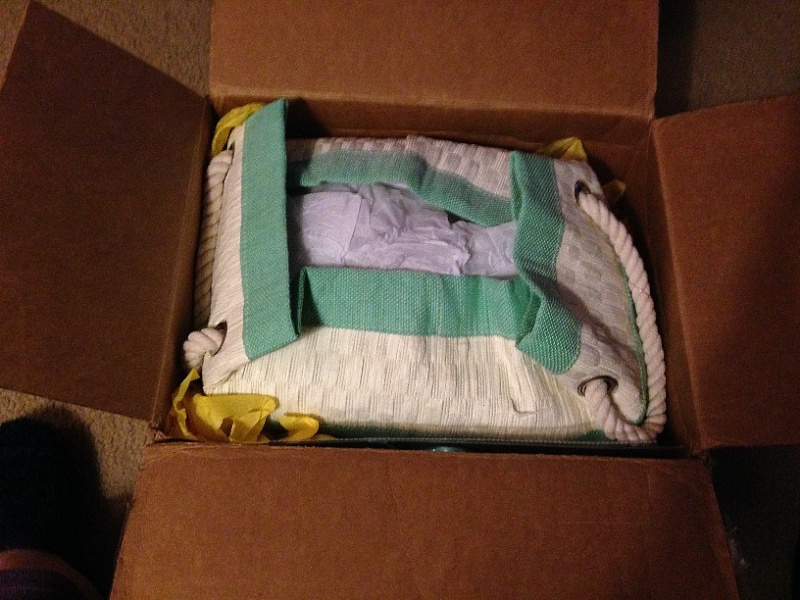 Oooh ... I think I'm having a girl! Look at all the pink.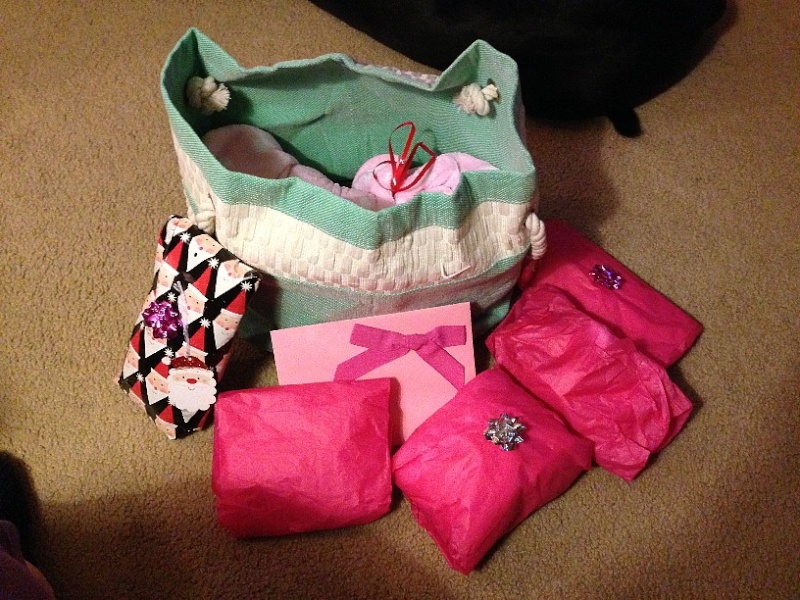 Comfort things for mom ... fuzzy socks, hot chocolate, and chapstick ... all things I need!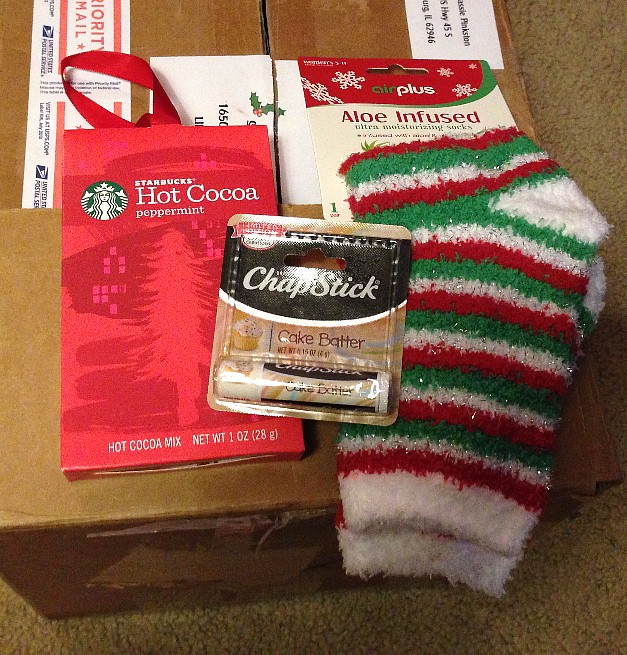 Pretty sparkles! I'll have to hide this one from my grand daughters!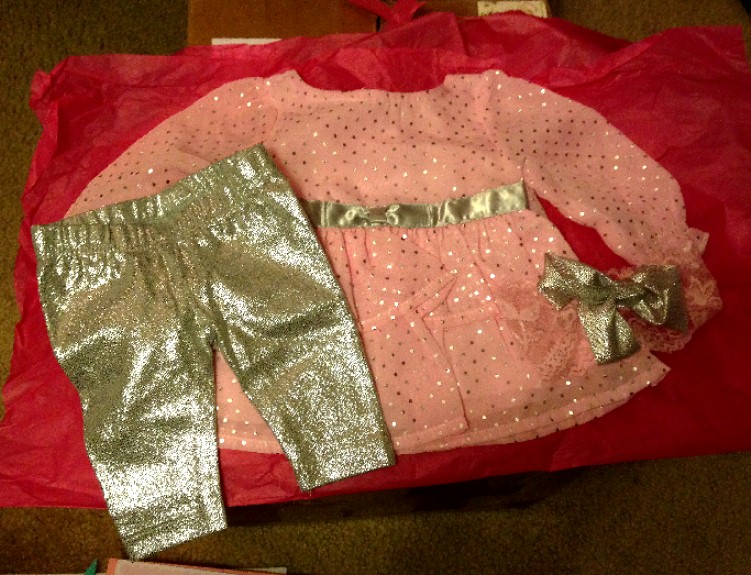 Comfy cozy sleep sack, just right for these cold winter nights.
Reindeer sleeper and hair bow, how cute!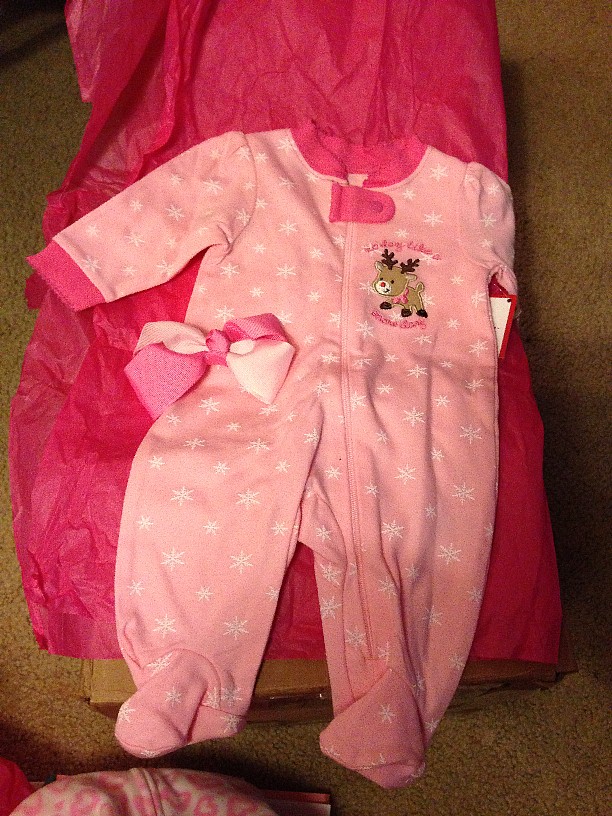 And a whole bunch of goodies! Hair pretties, socks, bracelet, pacifier and bunny toy. She'll have to wake up to play!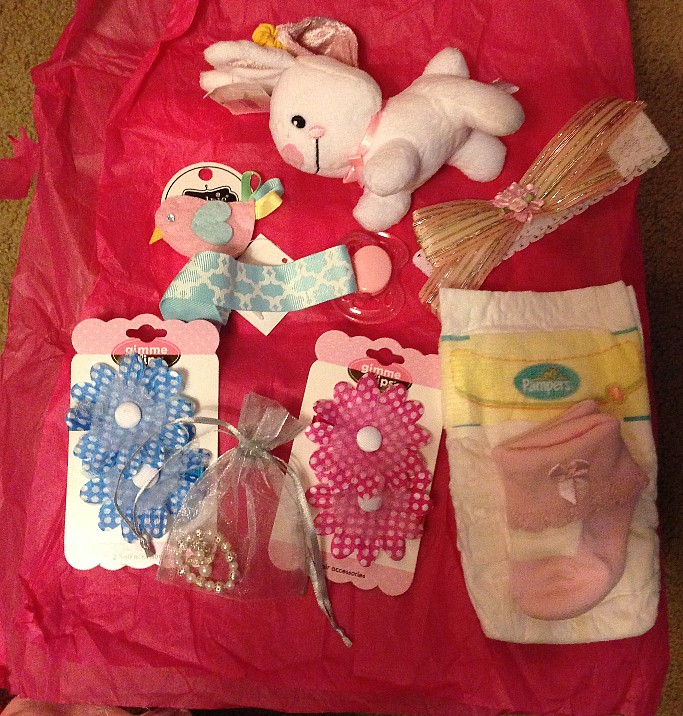 And now for the pink bundle! Wonder who she is ...
Here's a foot ... such cute little toes!
And a hand, fingers all curled up.
Finally here she is! Precious Gift by Cindy Musgrove. What a gorgeous baby girl!
Here she is in her reindeer sleeper, cuddling with her bunny.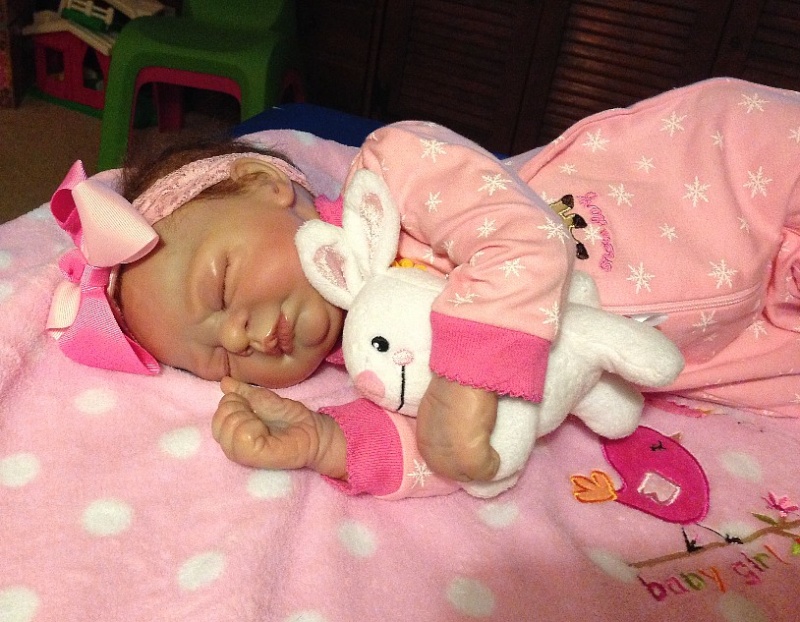 Such a frilly party girl in her polka dots and glitzy pants! I think she's grumping about me taking all these flash pictures. lol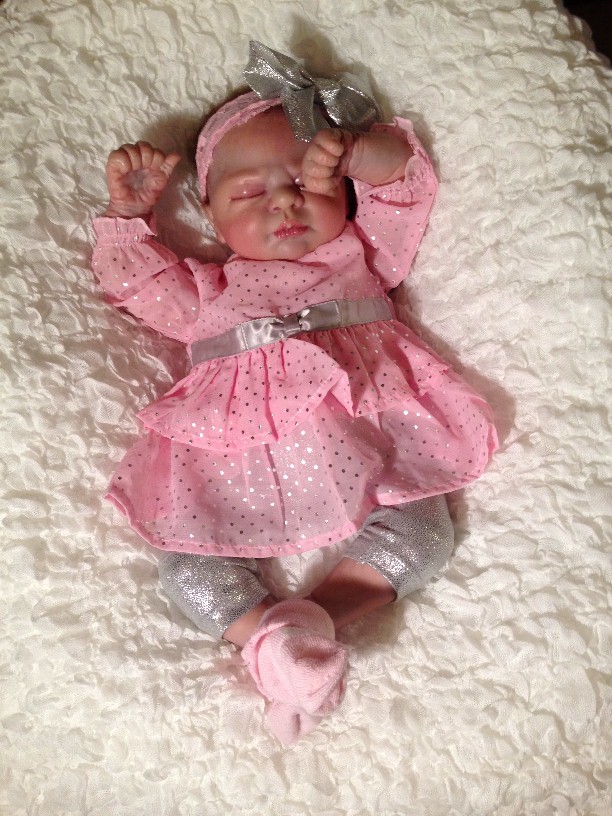 And now she's all tucked up in her sleep sack, ready for a nice long nap.